Frisco Labs
Regular price
$29.95 USD
Sale price
$6.95 USD
Unit price
per
Sale
Sold out
INDOOR MONGOLIA | THC:CBD | 1:1 | PRE-ROLLED | KING CONE | JOINTS
FLAVOR:
PREMIUM PRE-ROLLED CONES - 1500 MG CBD
Mangolian Indica, not to be confused with "Mongolian," is a rare 100% pure indica hybrid strain created as a cross of the infamous Afgan skunky cross with NL 13 strain. This bud took home the bronze medal at the 2005 HighLife Cup in Amsterdam, snagging 3rd Place overall for Best Indica. Mangolian Indica packs all of the classic flavors and effects of your favorite indica strains into one tasty little bud. It has a sweet flavor of fresh mine and lemon with a touch of sage and mint upon exhale. The aroma is very fresh and herby with a floral overtone that has a touch of fresh mango that can be detected as the nugs are broken apart. Mangolian Indica buds have leafy brownish red nugs with long thin amber hairs and a coating of sandy amber colored crystal trichomes. The Mangolian Indica high packs relaxing and lethargic effects that are long-lasting and best suited for late night when you need a little help sleeping. The high comes on with a creeping effect, building its way into your mind before pulling you down into sleepy introspection and hazy waking dreams. As your mind falls further and further, your body will follow suit, ending with a deep and peaceful nap that can last for hours. In combination with its high 10-16% average THC level, these effects make Mangolian Indica perfect for treating chronic stress, depression, insomnia, chronic fatigue, and migraines.
SERVING SIZE (DOSE): - 750 MG CBD & 750 MG THC - ½ A CONE PER SERVING  
SERVINGS PER CONTAINER: 2 SERVINGS PER CONTAINER 
Frisco Labs PRE-ROLLED CONES is arguably the best way to consume cannabis. This is extremely easy to use, you just have to light it up. These are already rolled for you so all of the hard work of preparing is done already. They are also very convenient to carry with the dub tube casing also helping mask any unpleasant ½ smoked cone smells or  
The PRE-ROLLED cannabis cones are cone-shaped that have a cardboard tip so don't get wet and clogged from use and hold resinous debris from entering your mouth. The PRE-ROLLED cones have the shape of a baseball bat being thicker on the tip to hold extra cannabis.  
PRE-ROLLED cones take all the worry about having a poorly rolled joint and how much you are consuming. So you can say goodbye to uneven burning and harsh chemical tastes. All of Frisco Lab's cones are premeasured and dosed to perfection. 
PRE-ROLLED cones are ideal for any smoker beginner, intermediate, or advanced user. These are greatly benefited by consumers with extreme muscle pain in the hand and neck or anyone with rheumatoid arthritis.  
CONE JOINTS TREATMENT AREAS: INCLUDE BUT ARE NOT LIMITED TO – PAIN TREATMENT AND DISCOMFORT, STRESS, ANXIETY, DEPRESSION, RHEUMATOID ARTHRITIS, MS – MULTIPLE SCLEROSIS, MIGRAINE & HEADACHES, AMYOTROPHIC LATERAL SCLEROSIS, FIBROMYALGIA, NERVE DAMAGE, PMS, CHRONIC PAIN, NAUSEA, SCHIZOPHRENIA, PTSD, ALCOHOLISM, ALLEVIATE CANCER-RELATED SYMPTOMS, ANTI-INFLAMMATORY, NEUROPROTECTIVE, ANTI-OXIDANT PROPERTIES, SLEEP AID, MUSCLE RELAXANT, ANTI-DEPRESSANT.
1500 MG PRE-ROLLED - KING CONE - JOINTS
PRE-ROLLED IN A XL KING CONE 
CONE JOINTS
ORGANIC HEMP PAPER
PACKED WITH FRESH NUGS.
DISCREET AND DISPOSABLE.
EXCELLENT STORAGE CONTAINER FOR PRESERVING THE PRODUCT.
FRISCO TUBES PROMOTE FRESHNESS AND PREVENT ANY ODORS. 
THE PRE-ROLL EXPERIENCE IS MUCH MORE PLEASING AS ITS READY TO GO.
THIS MAKES FOR A GREAT GIFT.
16 - 22% OF PURE POTENCY. 
NET. WT 1.5 GRAMS IN EACH CBD - PRE-ROLLED - KING CONE - JOINTS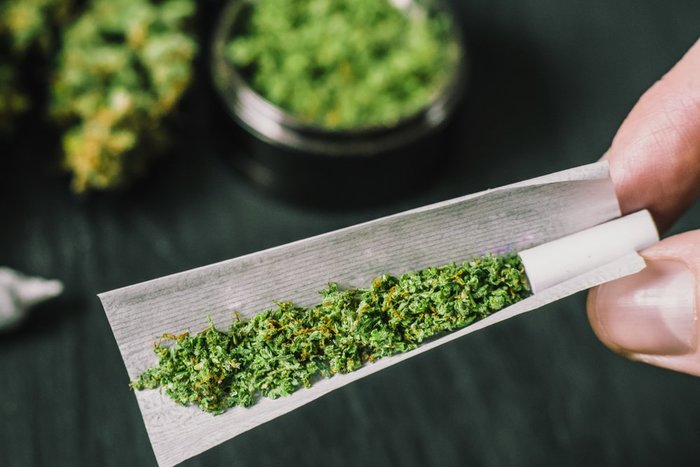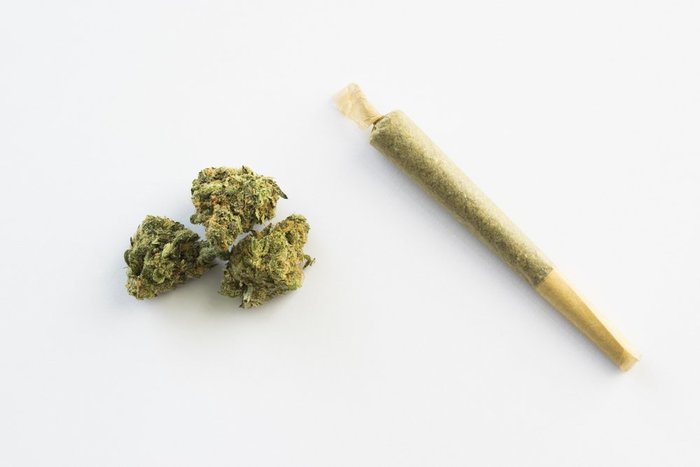 View full details